Science Fiction


Welcome to the Science Fiction page. Just click onto the images below to enlarge them. All commissions are welcome.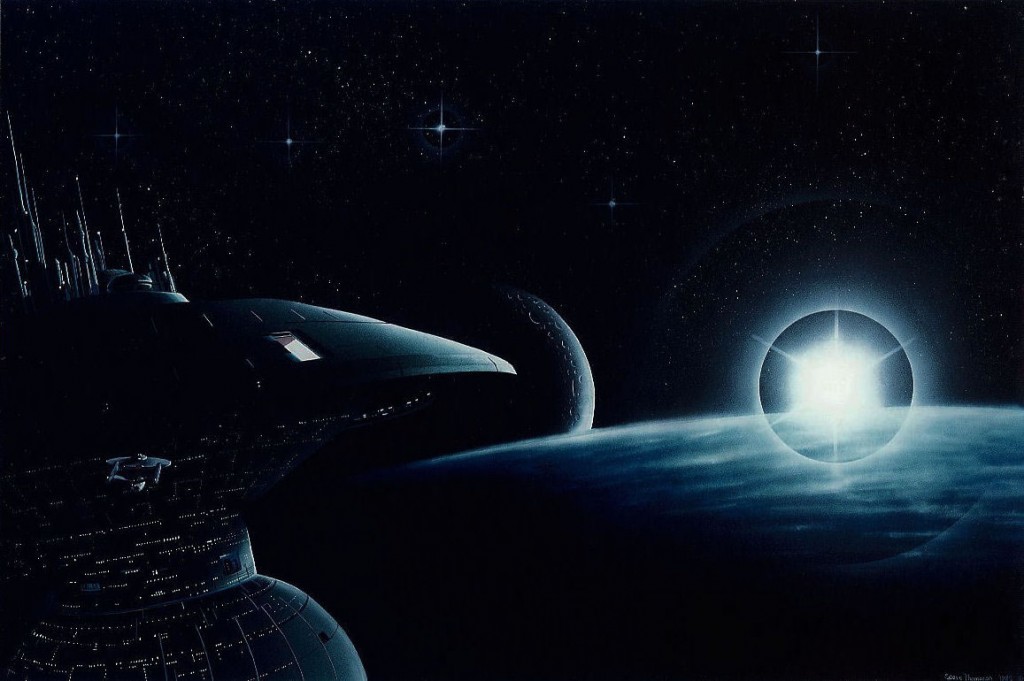 'Space – The Final Frontier'
Airbrush Gouache on Board
19x29ins (490x740mm)
SOLD A commission for a private buyer.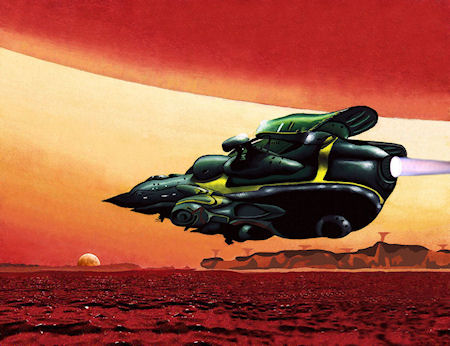 'The Distant Future'
Gouache
6×7.5ins (150x190mm)
NOT FOR SALE
This spacecraft was originally designed and painted by
Jim Burns, a prolific science fiction artist, for the late 1970's book
'Spacecraft 2000 to 2100AD'. The paintings in this book were
inspirational to me as a teenager and this particular design I
found to be most impressive, as it suggests it being organic
in structure. It fuelled my imagination and I decided to give
this a backdrop of Earth in the far future with the sun a red giant.
The last surviving inhabitants fly over an ocean one last time
before it begins to boil as they leave for a new home.